Suggested Usage

The manufacturer suggests:
Take no more than one capsule per meal unless directed by physician.

Do not allow capsule to dissolve in mouth, the acid may damage teeth.

Discontinue use if burning, discomfort or nausea occurs, do not take if stomach lining is irritated (ulcer) or with medications that may cause stomach irritation (aspirin, cortisone, etc...).
The gelatin capsules in this product are from beef gelatin.

Product Facts
start autoship and save 5%
View full details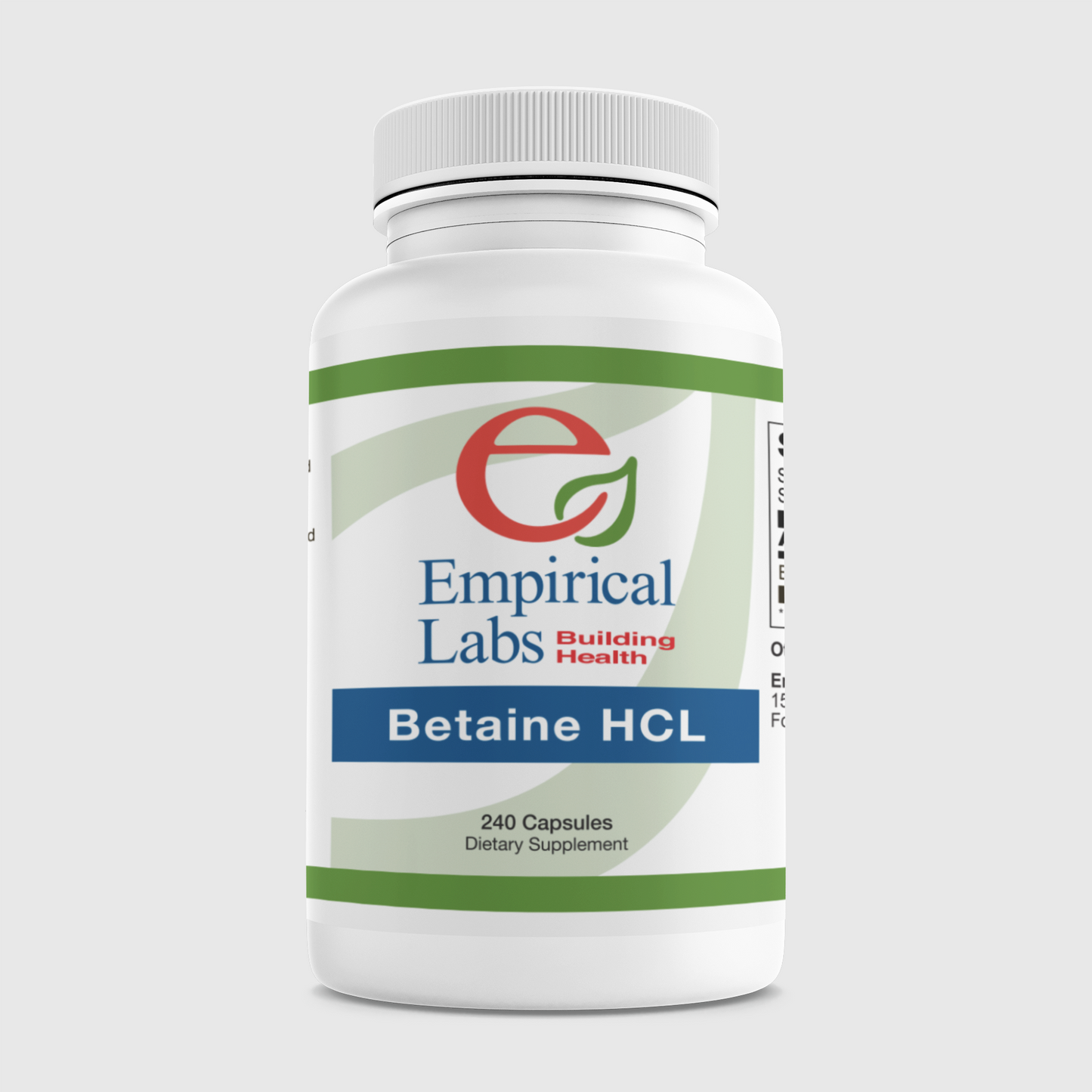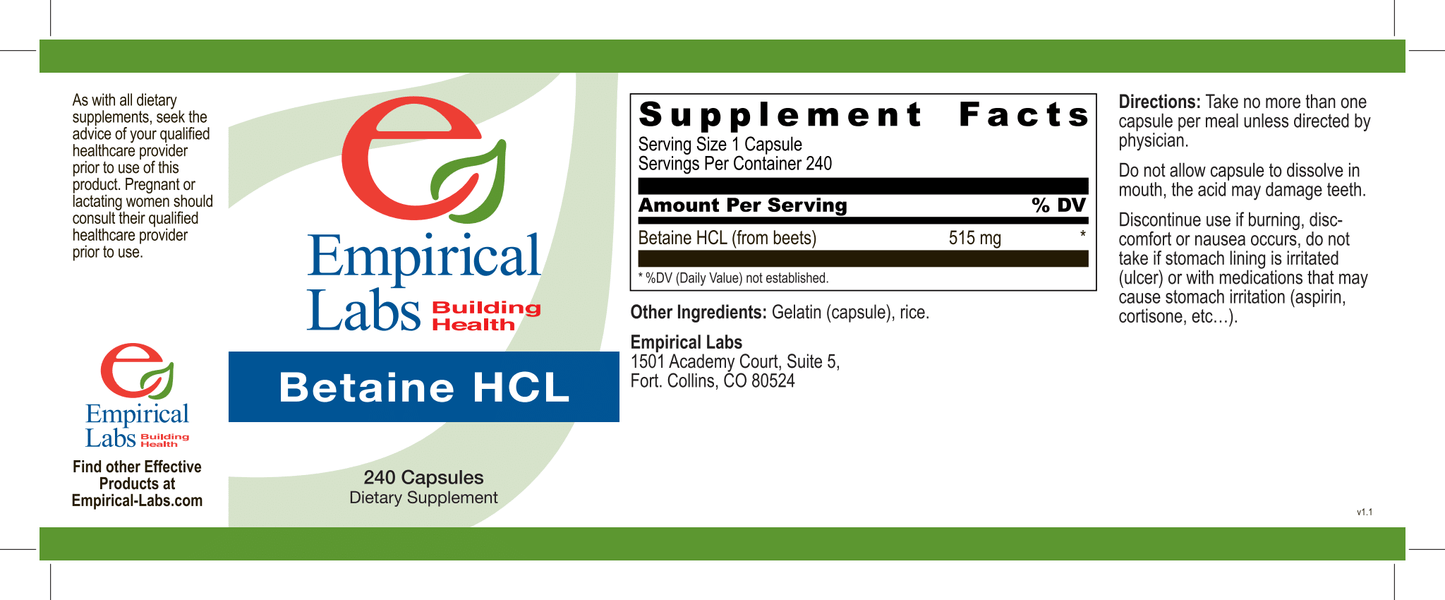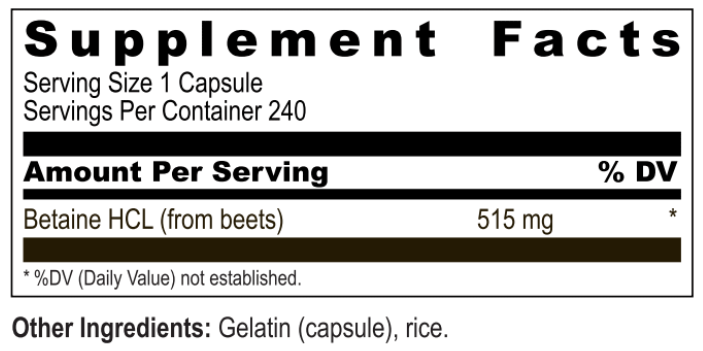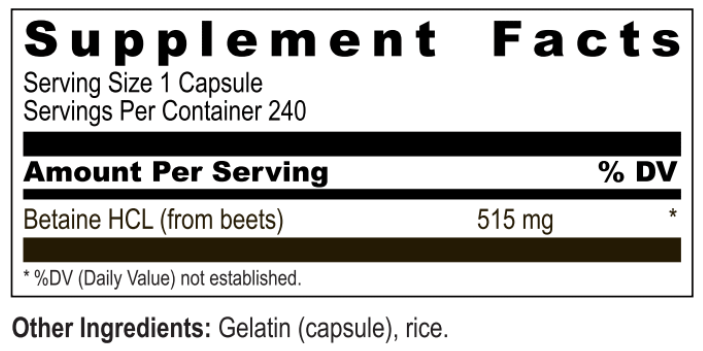 Love Betaine HCL
I cannot live without the Betaine HCL, along with Beet Flow. These products help me digest my food and I no longer get a queasy stomach after eating.
Betaine HCL
I can't believe how much this has helped me with acid reflux. Helping me get off prescription drugs!
Everyone is different
Taking more think it will work better.
HLC review ...
I have been having good results with HLC. My digestion is not that bad though. However, my wife's digestion and other health is horrible. Thus, I am thoroughly looking forward to the results. I will see in her over the weeks and months. She was treated with antibiotics for Lyme disease, and that has destroyed her stomach. Or at least it has thoroughly complicated her digestion. Thank you for letting us by the supplements from you.